With the development of information technology, paper media has gradually faded out of people's vision, and traditional paper products such as envelopes have gradually withdrawn from the stage of history. However, on some important occasions, envelopes are indispensable, such as bills of important documents, invitations, letters of invitation, and other more solemn items. Although the envelope is inconspicuous, it brings the sincerity of the sender to the recipient, giving the recipient a formal and solemn sense of ceremony.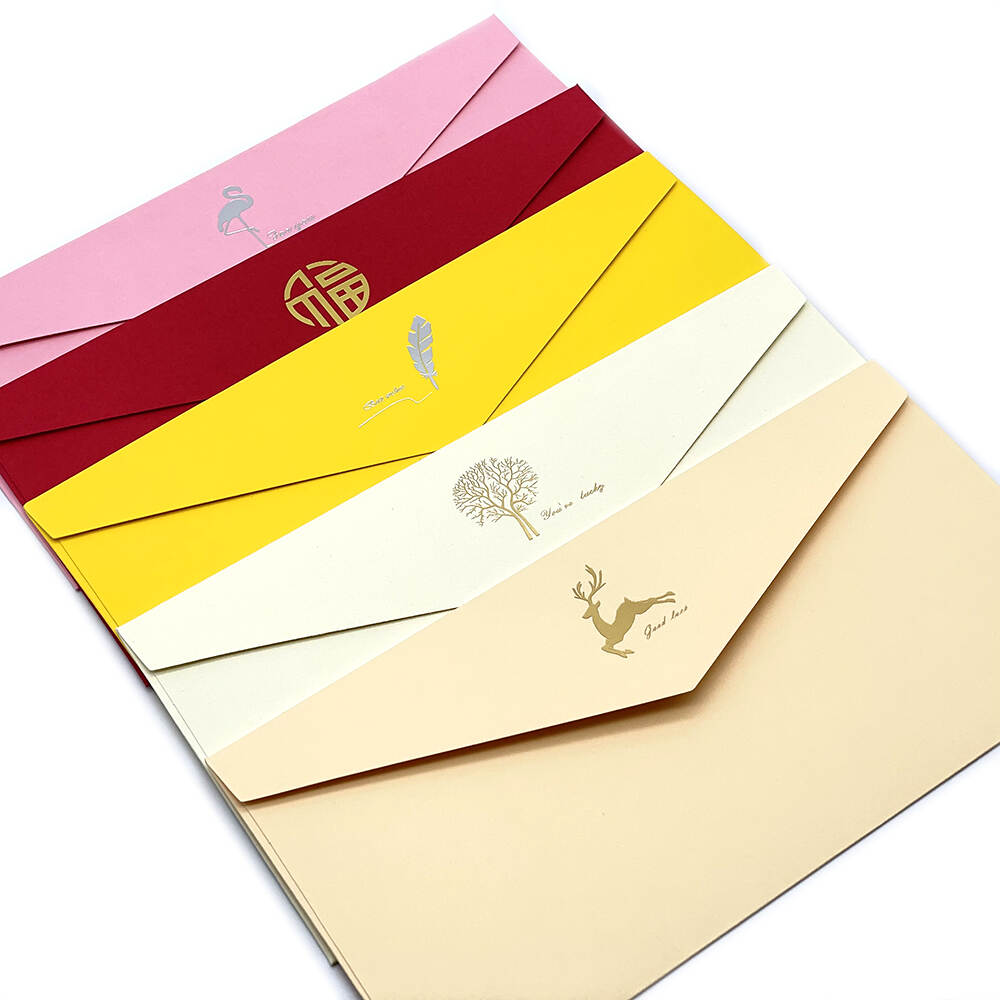 Some friends may not know much about the style of the envelope. When they got it, they suddenly found that the envelope style of others seemed more beautiful. They felt very sorry. Before you customize the envelope, we will introduce the style and size of the envelope in detail.
The envelope opened on the side is generally a Chinese envelope, and the envelope opened on the top is generally a Western envelope.
Envelope Common Materials
Double offset paper/white cow leather/yellow cow leather/black cardboard/white cardboard/coated paper/matt paper/special paper
Envelope Type
Chinese envelope (middle seal/side seal), Western envelope (triangular cover envelope/square corner cover envelope), VAT envelope
Envelope Size
Envelope 5 (220mm * 110mm, three folds of A4 paper can be put down)
Envelope 6 (230mm * 120mm, three folds of A4 paper can be put down)
Envelope 7 (230mm * 160mm, two folds of A4 paper can be put down)
Envelope No. 9 (320mm * 230mm, A4 paper can be put down)
VAT envelope (252mm * 160mm, special envelope for invoice)
Make a purchase of envelopes from China, you can get them at a good price if you have a large quantity. We hope to be your long-term partner.