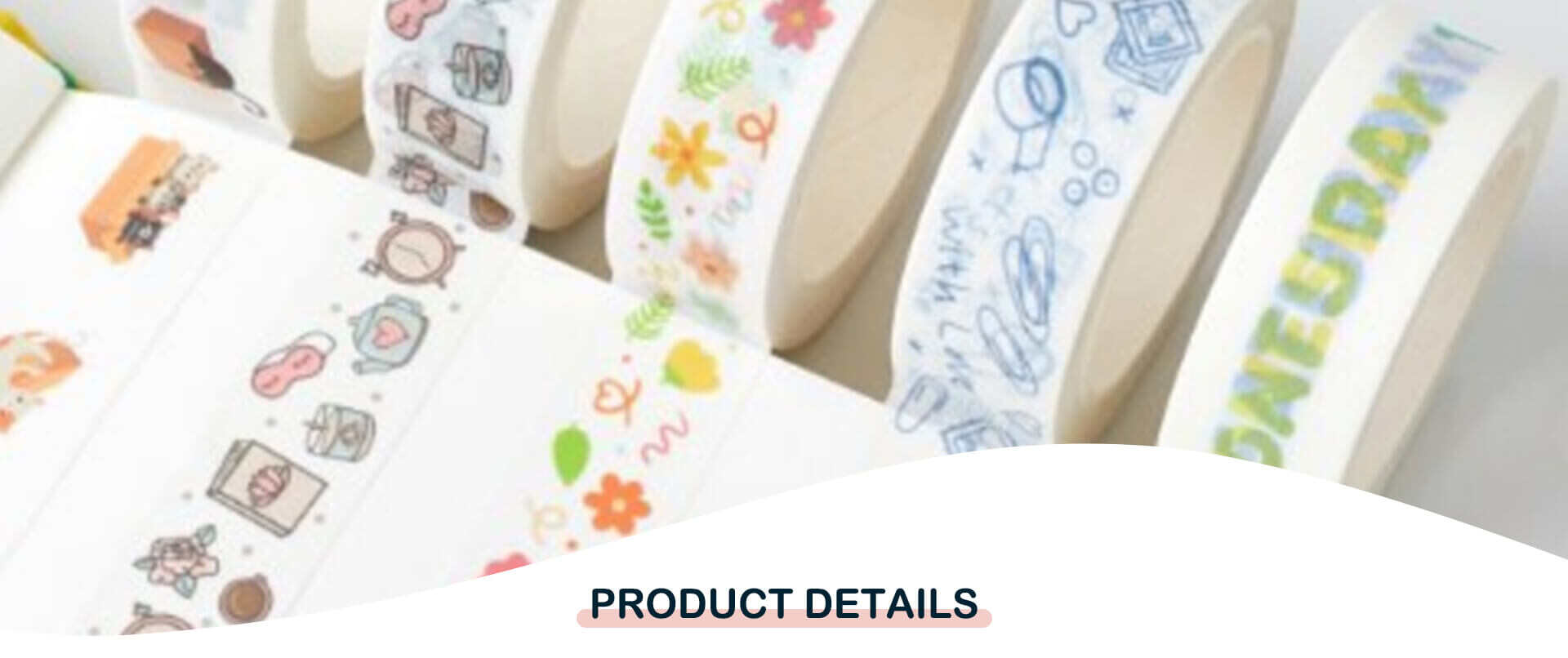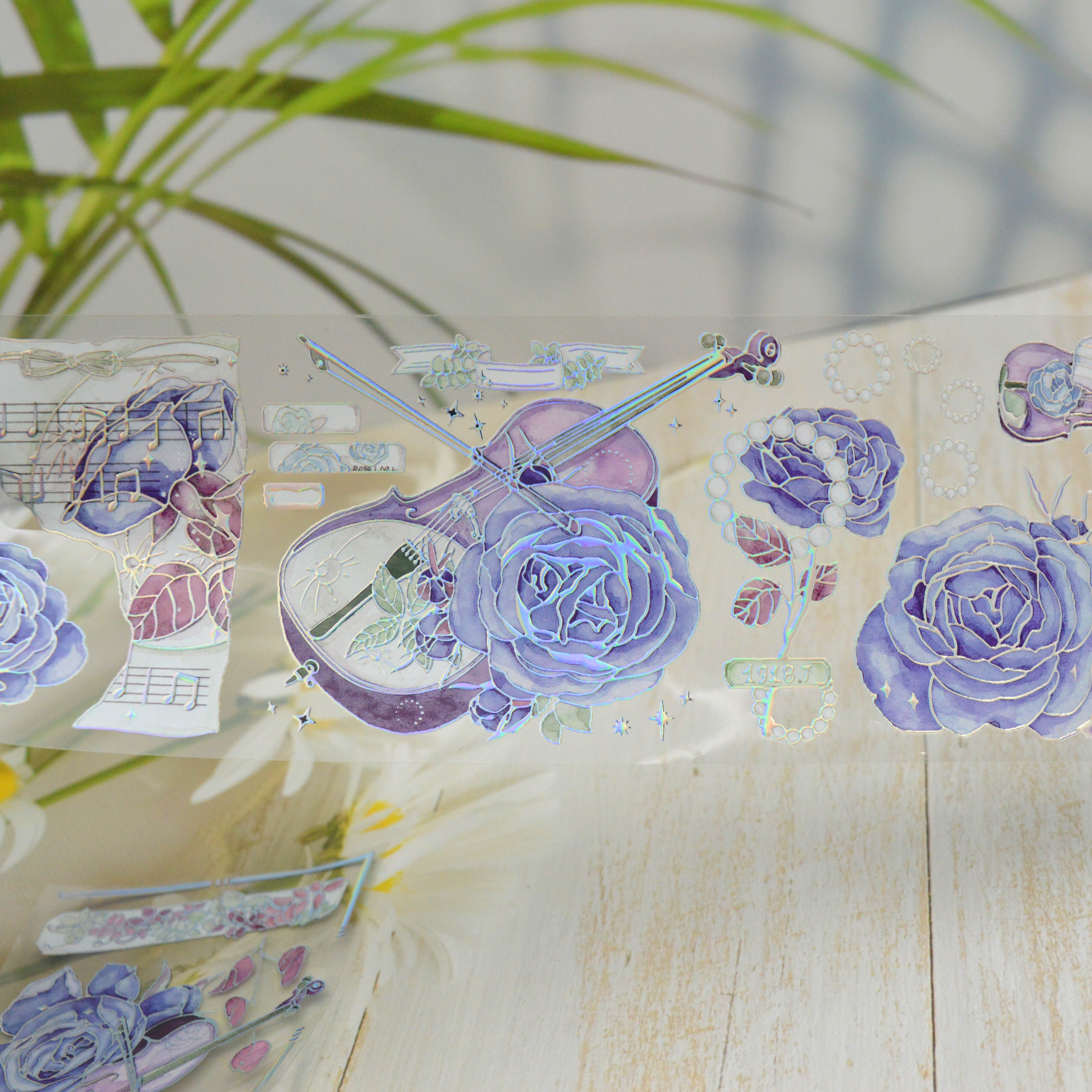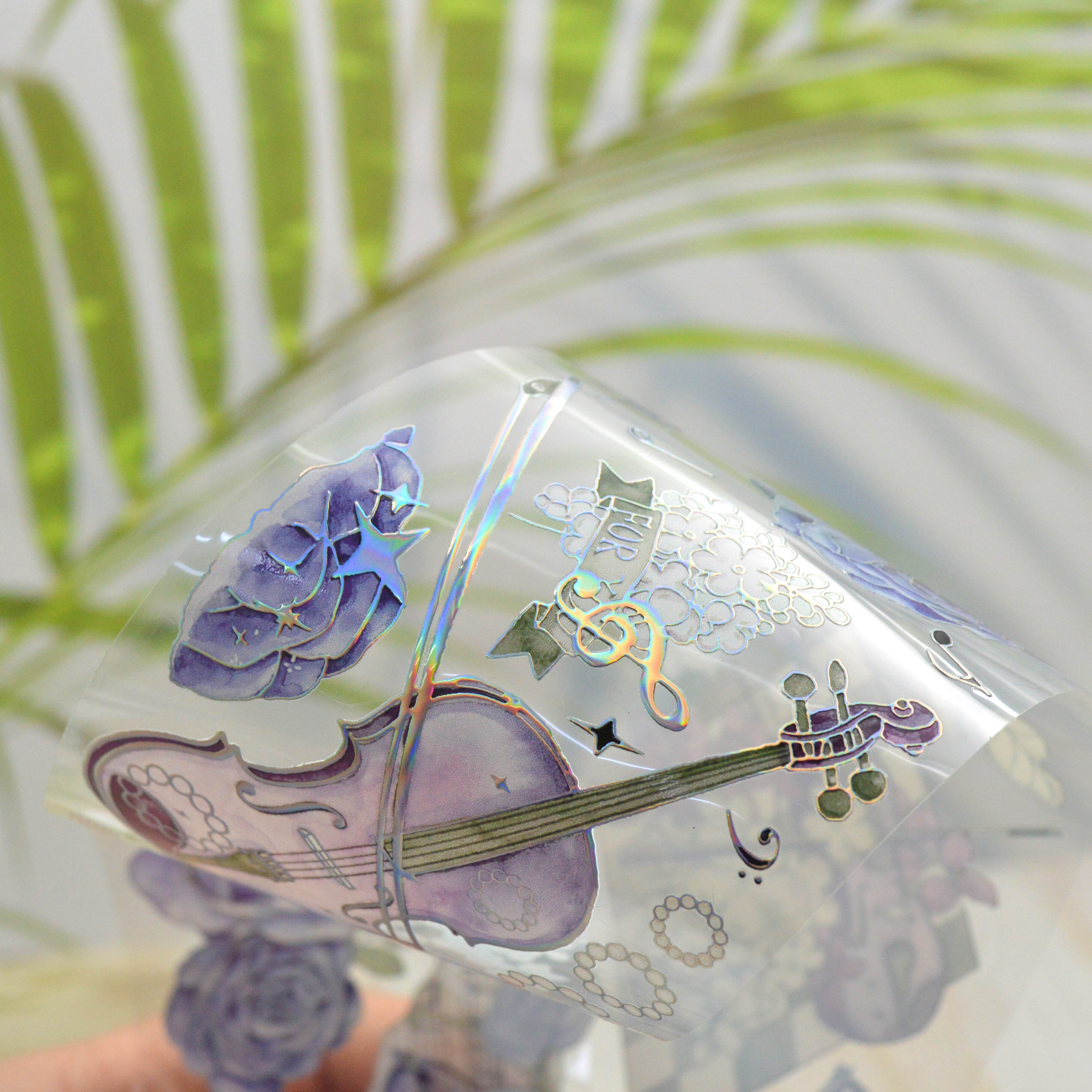 Product introduction:
Custom raised foil transparent tape is made of high-quality acrylic film, which has luster, excellent transparency and brightness. It is widely used in packaging and decoration in different industries. It's a great way for us to cover anything with transparent foil to make it lively. Our tape can be used as gift packaging, scrapbooks, classroom materials and so on! It is easy to use and has strong adhesion.
Product features:
1. Custom raised foil transparent tape. Transparent tape with your logo, design or text can be made into any color using bronzing technology. Also in this category, you will find a full range of colored tapes and foils available in monochrome rolls and packaging.
2. The product is a custom raised foil transparent tape. The custom printing process enables us to print exquisite designs on the surface of the tape, which looks like gold and silver. We can customize orders of any size and color. Just tell us what you want and we will serve you wholeheartedly!
3. Our custom raised foil scotch tape is a simple and affordable way to add a custom look to any project. You can paste the tape in two convenient ways: just tear off the tape or cut it with scissors. With our wide selection of colors, you will find what you are looking for - no matter how special your taste is.
4. Using our custom raised foil transparent tape, you can add a unique touch to your project. We can customize foils of any length with any color in small and large quantities. These tapes are perfect for wedding invitations, DIY craft projects, custom scrapbook layouts, labeling products and boxes at events or parties, and more! Custom gold foil raised foil transparent tape is widely used in schools, businesses and home offices. Tape has different length and width, which is easy to tear by hand.
5. Our custom gold foil Japanese colored paper tape is made of thick high-quality paper and packaged on a convenient distributor. The raised glossy foil finish gives this tape a professional look while adding size to your gift packaging or art / craft project. Custom raised foil transparent tape is a high-end creative product, which can be used for business cards, stationery, gift boxes, etc. The tape has exquisite gold foil Japanese color patterns and lovely color combinations, with eye-catching visual effects. We offer customized services to print logos or images on scotch tape to meet your budget requirements. Custom raised foil scotch tape is specially designed for garment decoration. Our high-end customized Japanese color and paper tape and gold foil Japanese color and paper tape are widely used to create high-quality decorative effects on clothing, gift boxes, etc. Custom raised foil transparent tape is produced by professional manufacturers with many years of experience in this industry.
Other services: when you become our strategic partner, we will provide the latest process samples for each batch of your goods free of charge. You can enjoy our dealer price
Customized packaging: heat shrinkable packaging (ordinary) / pet box / carton / business card / plastic tube / OPP bag / label sealing / can be determined according to your requirements