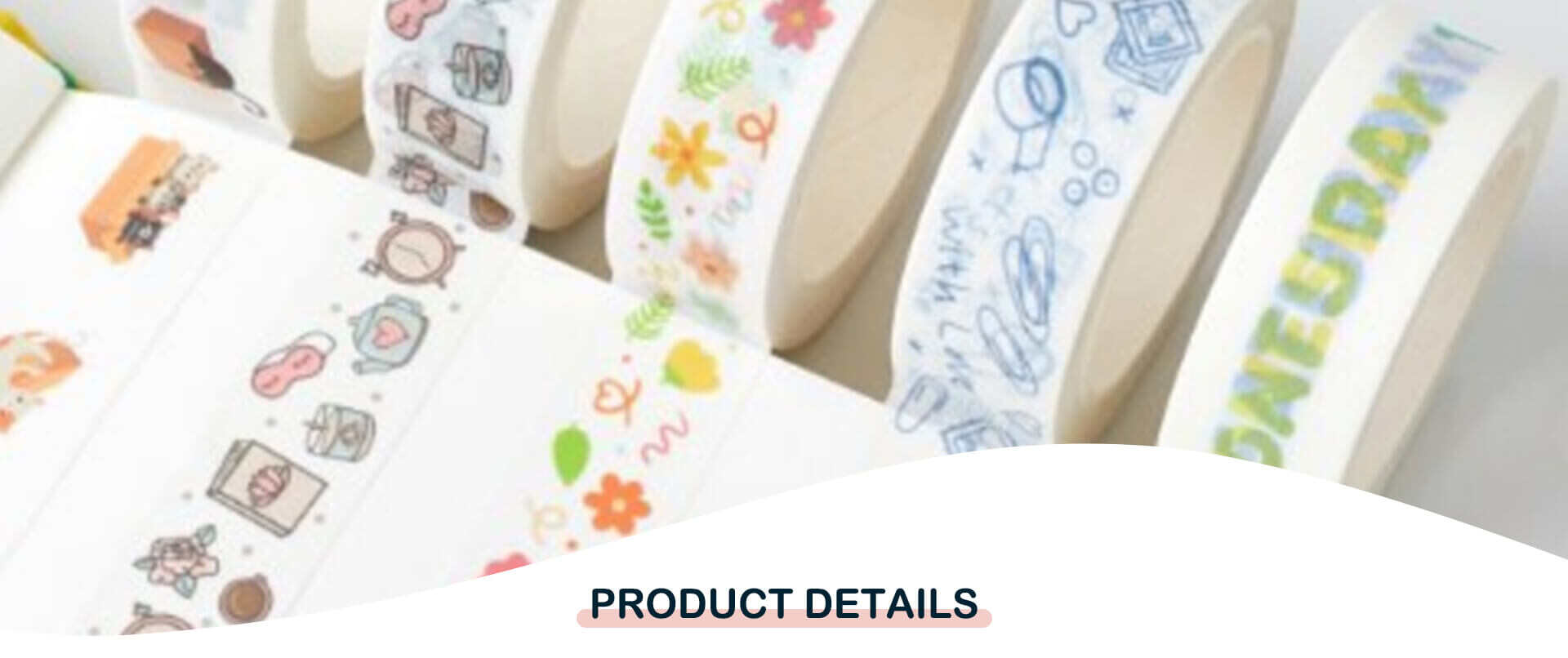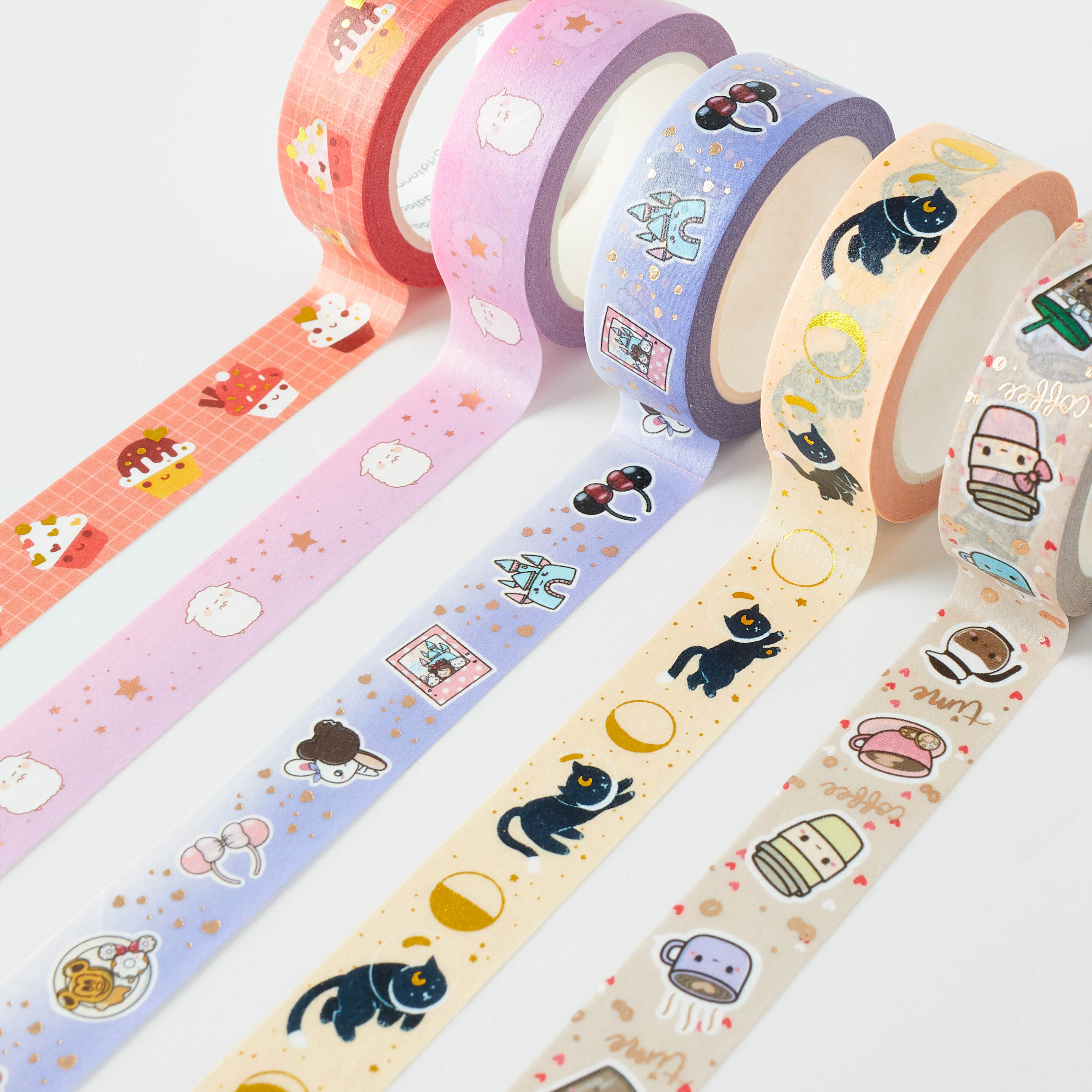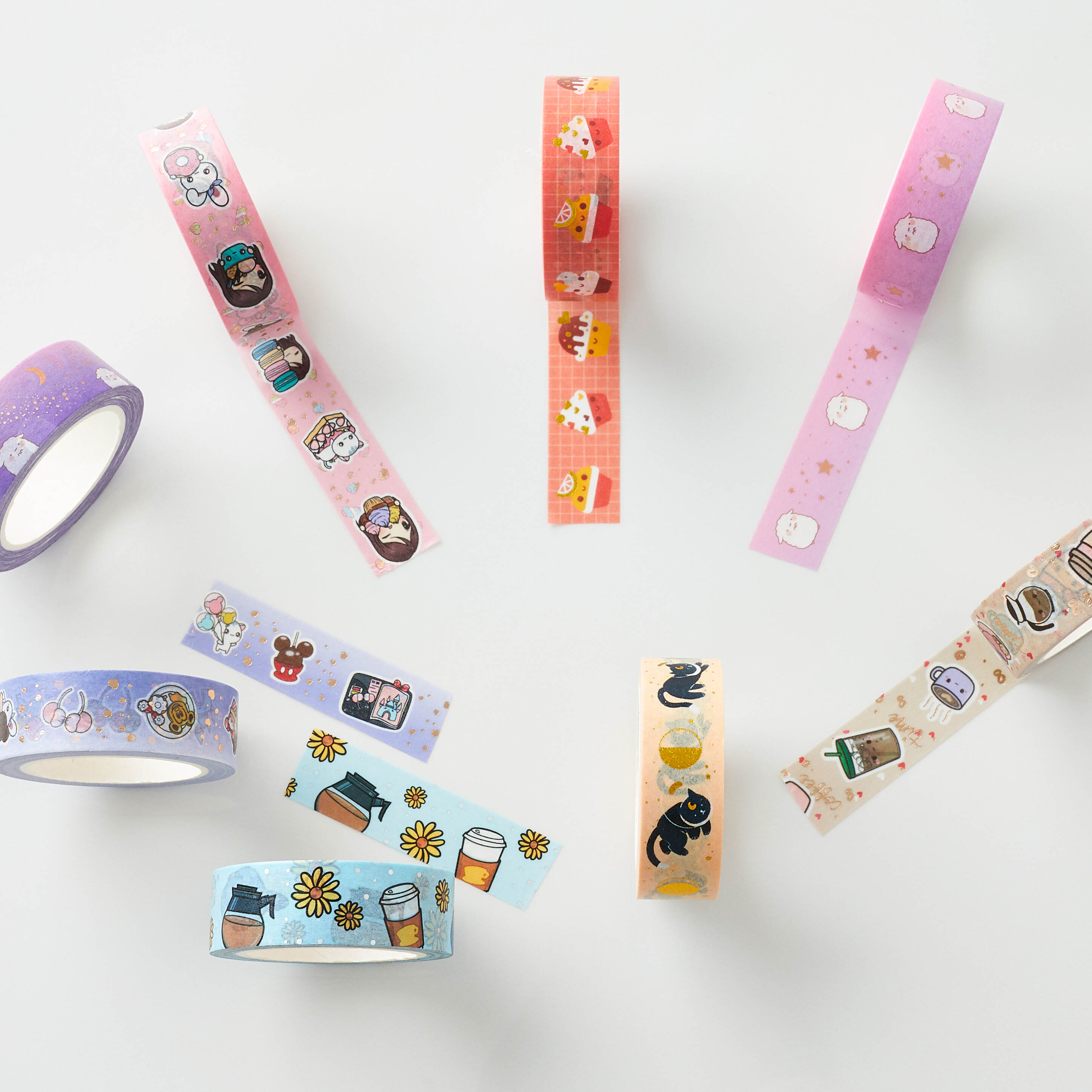 Product introduction:
More 100 color foil tape is 100% acid free and highly removable. You can use it on almost any surface to add colors, patterns, and textures. It has a special coating and can be written with most pens. The tape is also an ideal choice for scrapbooks, card making, home decoration, etc.
Product features:
1. Foil tape is made of high-quality, durable and waterproof materials. It's perfect for decorating gifts, scrapbooks and any other craft project. Use paper and tape to create a wide range of designs. From scrap to card making, decorate your photos with this tape in a unique way. The foil has a matte surface and once applied to paper and other surfaces, it will show the appearance of brushed gold, silver or copper.
2. Use our more 100 color foil tape to add some extra style to your scrapbook pages, cards and other crafts. This tape is embossed with a metal foil pattern on a 24 mm wide x 10 meter long and paper roll to achieve a wonderful effect. Each roll has 5 yards of tape with beautiful foil patterns. Use it to create amazing items, such as scrapbooks and other crafts, labels, gift wrapping, and so on!
3. Have fun with this tape. It is lovely and colorful, which is very suitable for all your production needs. This package contains a roll of 10-1 / 4x3 inch paper tape. There are many colors to choose from, including blue, pink, orange, yellow, red, black and green. More 100 colors foil tape is the first and only foil tape designed for craftsmen and artists. This multifunctional tape has a strong tape backing and high-quality adhesive. It is very suitable for card making, scrapbook and so on!
4. We have very popular paper and tape, which are specially used to decorate books and book covers! This flat and paper tape is packaged in lovely and simple packaging, and each tape is printed with 100 different beautiful patterns on the surface. This kind of tape is the most widely used and paper in Japan. It has 100 different colors! This lovely tape allows you to make custom labels, cards and scrapbook items. The popular translucent color is also very suitable for organization!
5. Show your interesting and creative side with our foil tape! This colored paper tape is made of aluminum foil in various colors. From brilliant blue and dazzling gold to playful purple, red and green, these tapes will add extra luster to your handicraft project. Make gift packaging and pop or seal snack bags in a new way. The possibilities are endless!
Other services: when you become our strategic partner, we will provide the latest process samples for each batch of your goods free of charge. You can enjoy our distributor price
Customized packaging: heat shrinkable packaging (ordinary) / pet box / carton / business card / plastic tube / OPP bag / label sealing / can be customized according to your requirements