Post-it notes have a wide range of uses and a variety of forms. They can not only improve work efficiency, but also enrich life and promote communication between people. When choosing post-it notes, what are the key points you should pay attention to?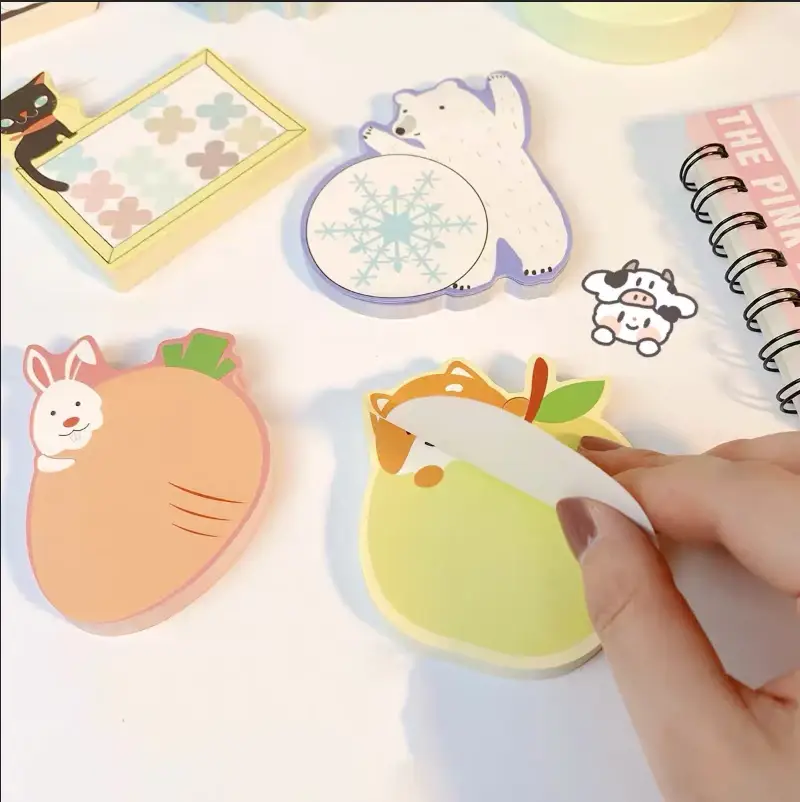 Purchase points of post-it notes
Select the appropriate type according to the purpose
There are many types of post-it notes, and each type is suitable for different purposes. The following will briefly introduce them to you.
Paper brick type: versatile style suitable for work, reading and other purposes
The square shaped paper brick post-it note can be said to be the first impression of many people. They are simple, convenient and widely used. They can be used in various occasions such as work, reading or small notes in daily life. If you want to use one thing for many purposes, you're right to choose it!
Tape type: suitable for classification and marking, easy to carry
The roll of tape shaped post-it note can be freely adjusted in length. It is very suitable for classification and marking different items and themes. This type of post-it note is often attached with a plastic table that is easy to tear. Although it is a little large, it is quite durable and convenient to carry.
Extraction type: suitable for reminders and memos on the desktop and beside the screen
Confirm the material and pasting method
The use of post-it notes varie according to the material and the method of pasting. Please do not forget to confirm the following points before purchasing.
Free and changeable translucent style
If you are worried about peeling, choose high adhesion or full surface paste (full adhesion)
Static post-it notes without leaving traces
Proper size is important
The sizes of post-it notes are quite diverse, with different advantages and use. Therefore, of course, a single size can not be used for various occasions. When choosing post-it notes, the most important thing is to "fit" the size. You should think about the purpose in advance, and then decide whether you should buy a large size such as a square suitable for writing notes, or a slim, small style for labels and marks.
For more information about post-it notes, plz feel free to contact us.