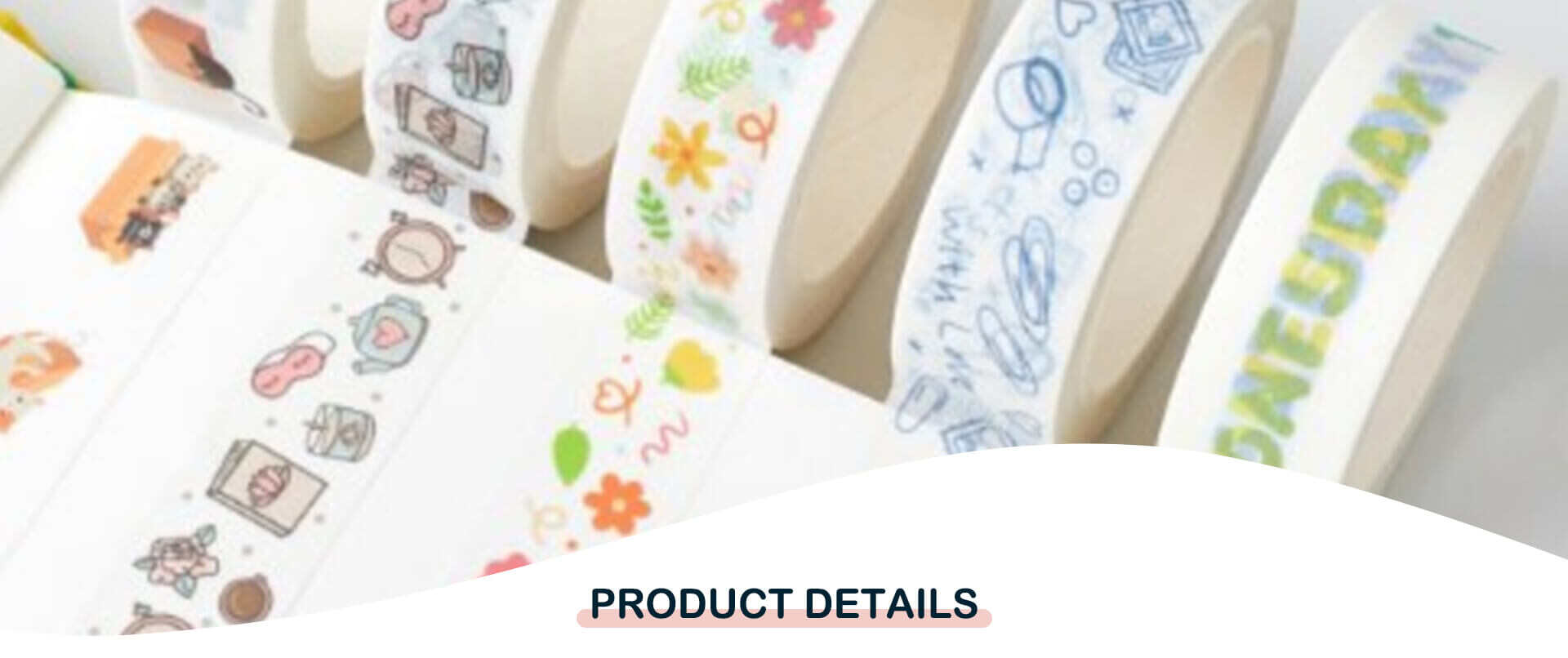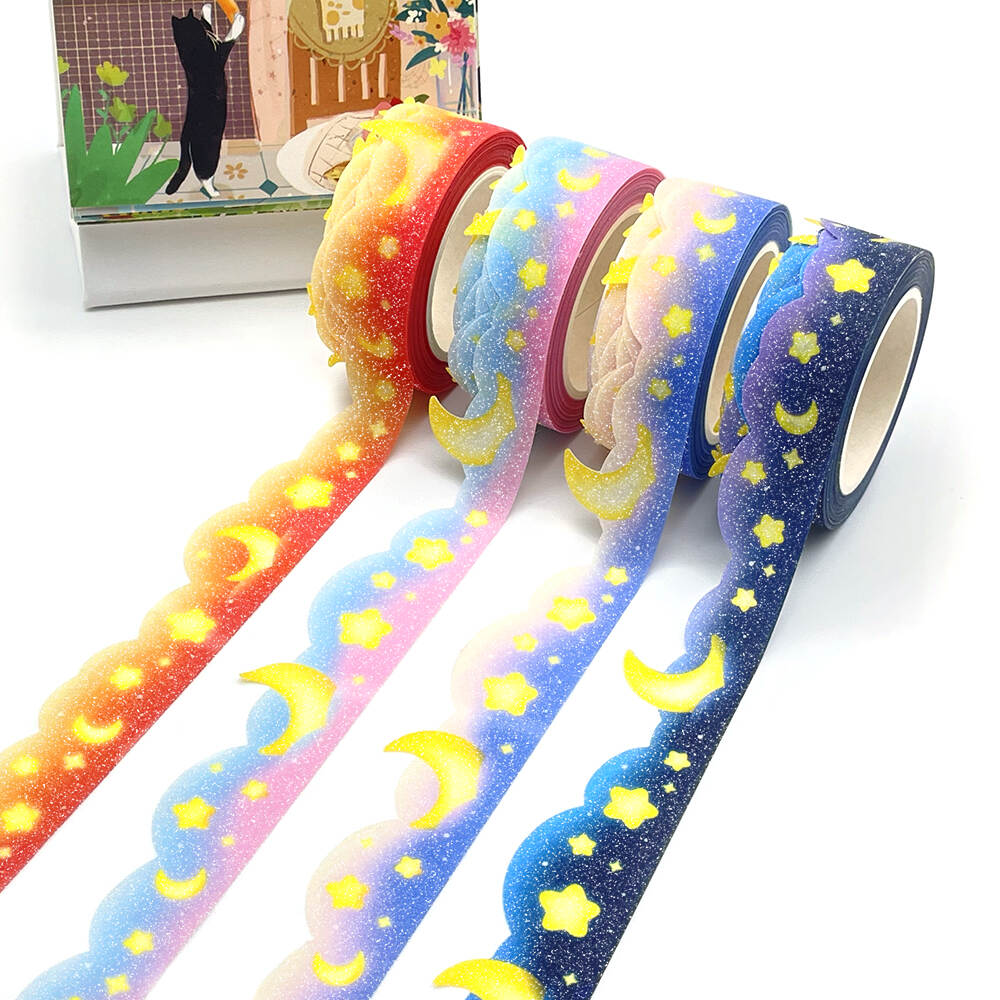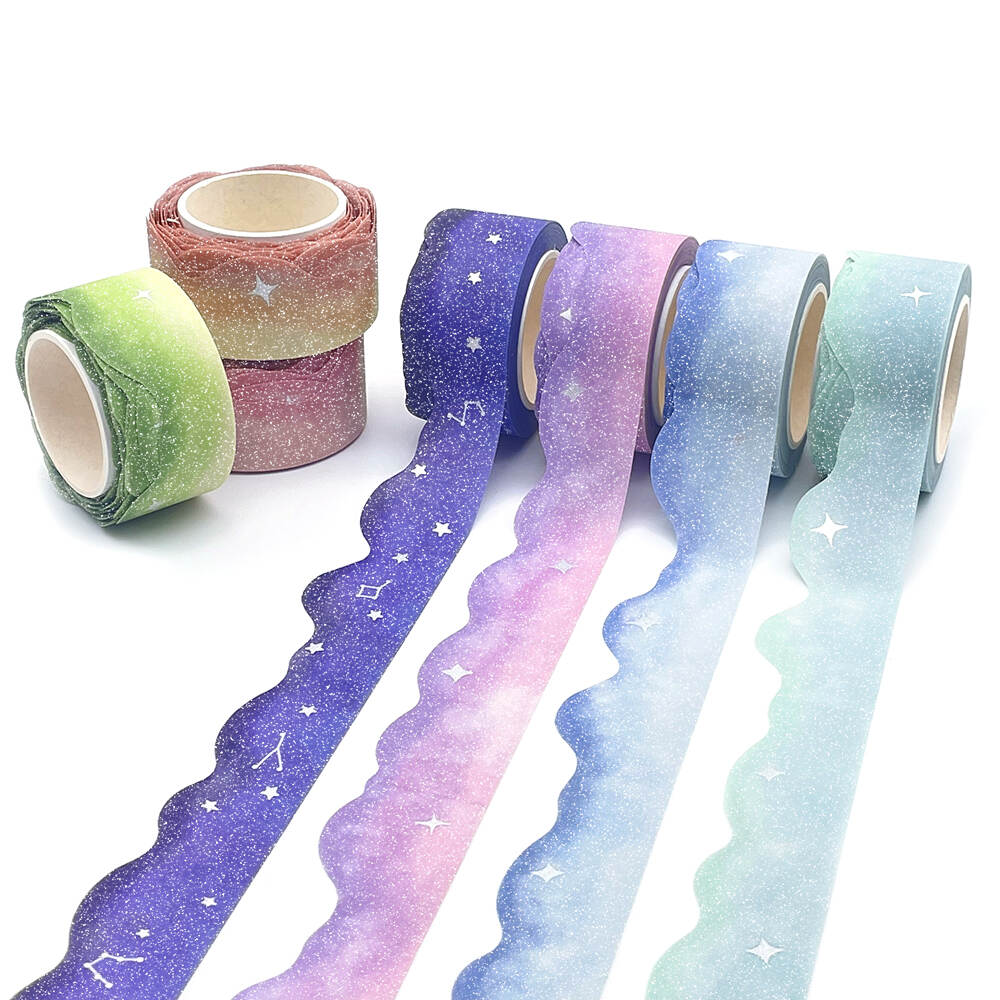 Product introduction:
Our paper and tape are made of high-quality imported paper, which has strong adhesion and is not easy to be damaged. In addition, it is relatively lightweight, durable and easy to tear. These custom molded paper tapes with private shapes are ideal for decorating notebooks, diaries, cards, scrapbook pages, art journals, etc!
Product features:
1. Our custom die cutting and paper tape have various shapes that you can't find anywhere else. These include hearts, flowers and stars - perfect for Valentine's Day! When you order from our website, we will provide free proofs for your design, so that you can ensure the exact customized shape you need.
2. Custom die cutting and paper tape with private shape, red - this is a custom die cutting and paper tape with your own unique design. When you purchase this item, you will receive a roll of red custom printing and paper tape with the design of your choice. If you want different colors, please choose from the color table above. And paper tape is a decorative but durable paper-based adhesive that can be applied to almost any surface! The possibilities of this paper tape decorative tape DIY are endless. You can use it for posters, photo frames and photo frames at home! Use it in your craft project to add vitality to your homemade meal mat, or to give a "little thing" to a handmade gift. You can also apply it to gifts or special packaging as an additional special touch. In addition to all these great uses, we also like our paper and tape adult parties! It looks great when decorating the venue and party tables. We use it to add extra special style when placing food platters such as cheese board, asparagus tray and even Cupcake rack
3. Custom printing and paper tape decorative tape DIY tape is a unique product with special design. If you are a craft enthusiast, DIY project is the best choice. You can make your own custom paper tape. Our paper glue comes in various shapes and can be used for DIY decorations, teacher gifts, wedding or party gifts, home decoration, scrapbook, etc.
4. Paper and tape are popular and interesting handicrafts from Japan. This is a great way to decorate your planner, scrapbook album, stationery or any item you want to add a beautiful touch! From conception to design, and then to the production of each piece of tape, we have followed every step. We use environmentally friendly, non-toxic, non fading water-based ink. Our designers who have worked in this field for more than 10 years can customize printing patterns according to your personal requirements.
Other services: when you become our strategic partner, we will provide the latest process samples for each batch of your goods free of charge. You can enjoy our distributor price
Customized packaging: heat shrinkable packaging (ordinary) / pet box / carton / business card / plastic tube / OPP bag / label sealing / can be customized according to your requirements