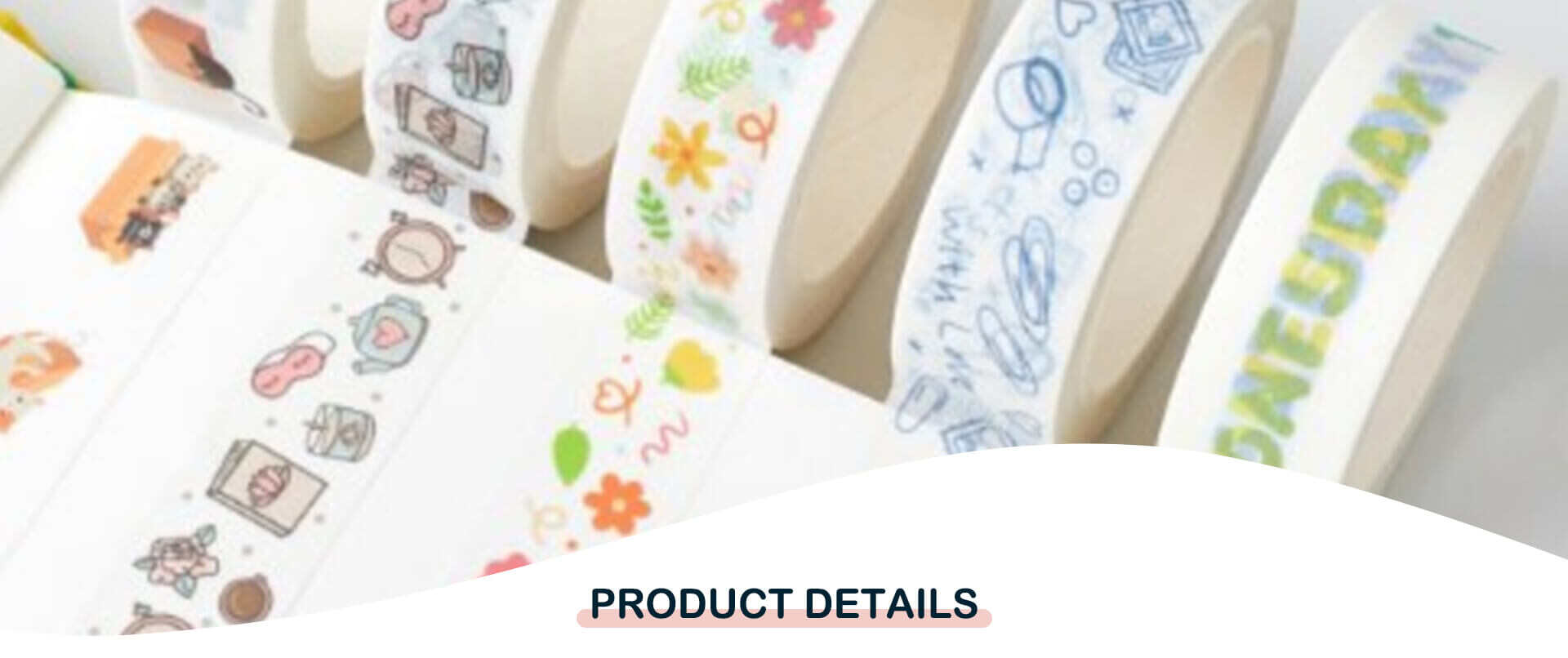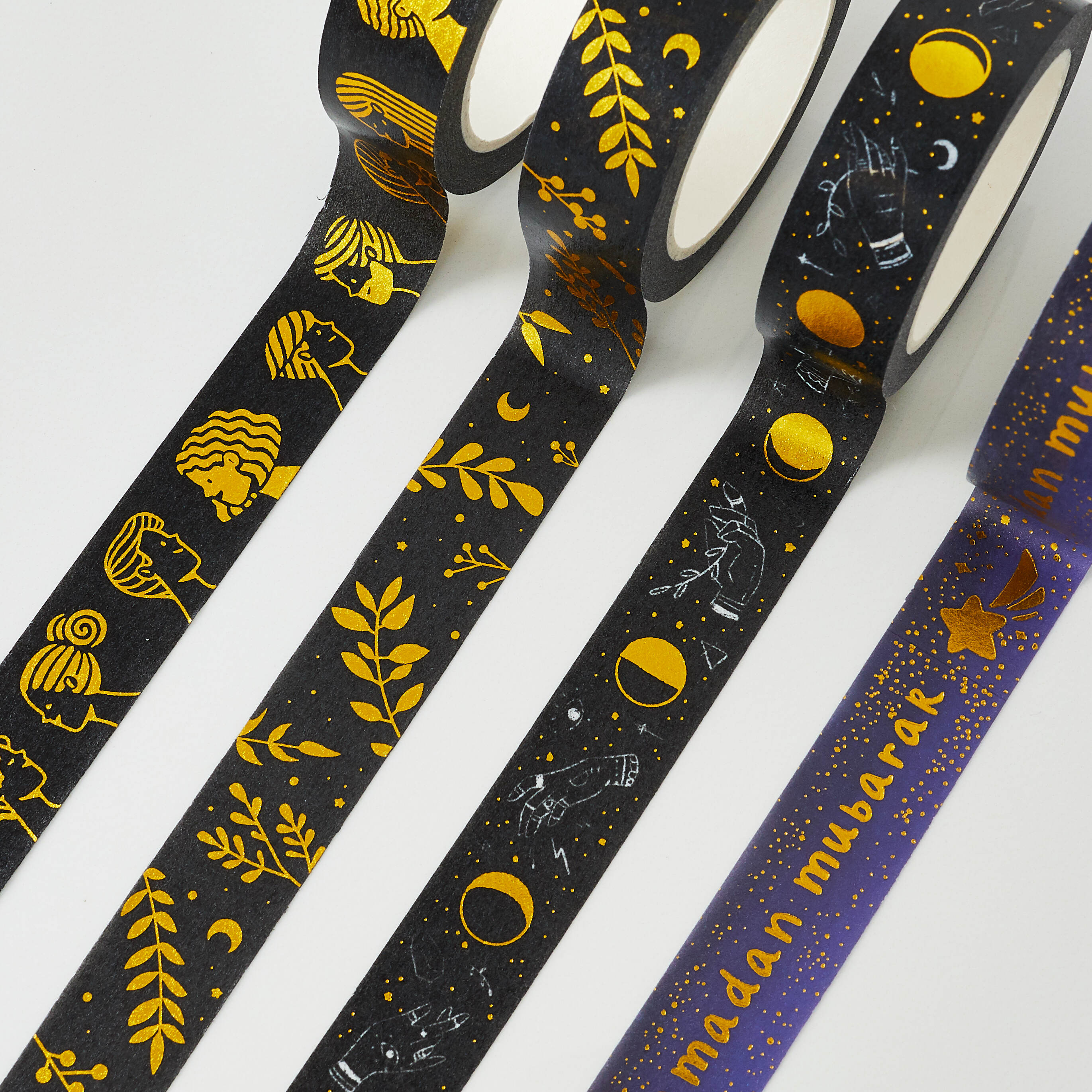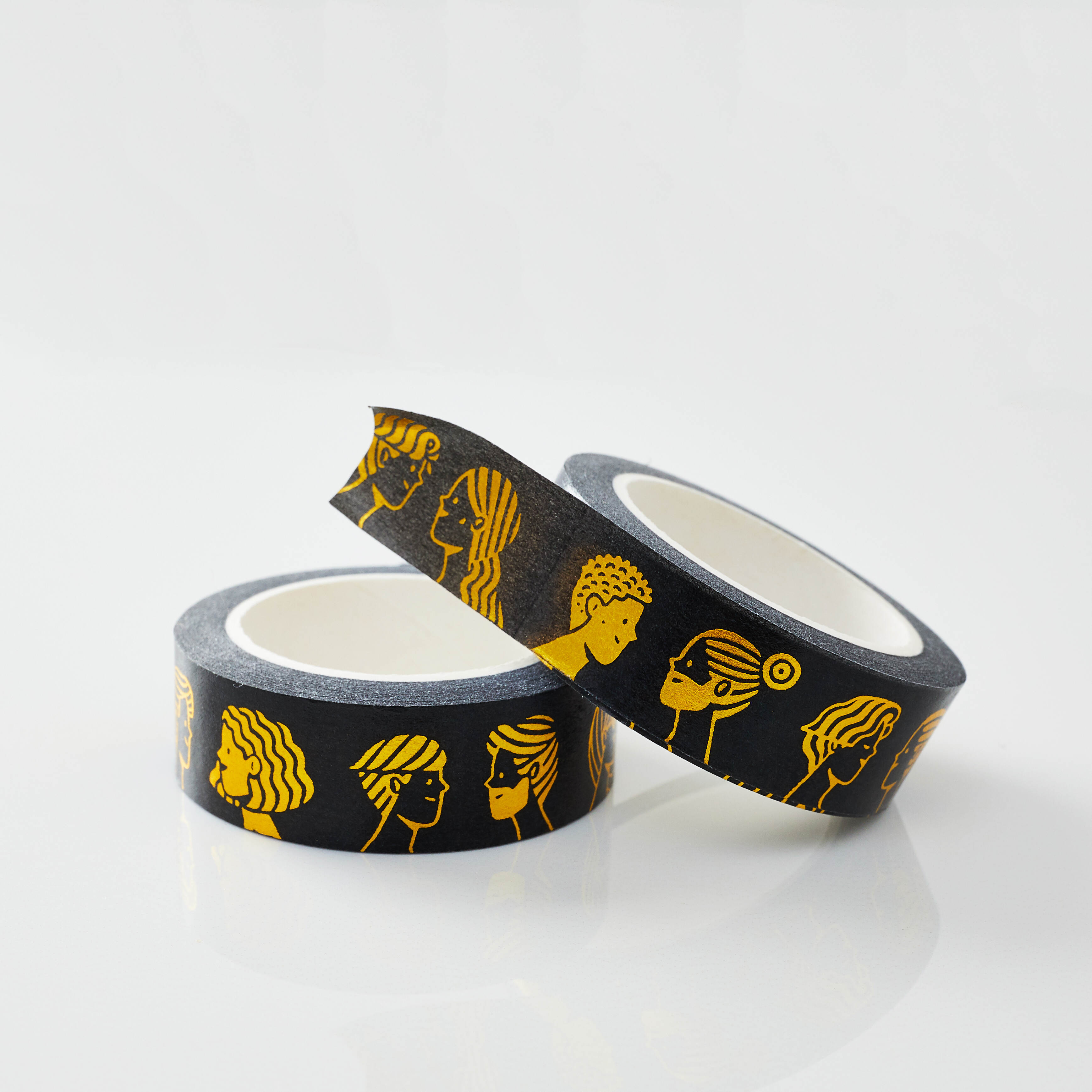 Product introduction:
Gold foil tape is an interesting way to add a little texture and luster to any art project or process. The adhesive is non-toxic but strong enough to remain in place. Gold foil tape is available in a variety of colors and designs, so you can always find the one that best suits your creative needs. These gold foil tapes are perfect for decorating your DIY crafts. Use these gold foil tapes to add some colors to your process, and there are a variety of beautiful patterns to choose from. For parties and activities, these paper tapes can also be used for gift boxes, birthday cards, food wrapping paper, photo frames, etc!
Product features:
1. Use purpose
Gift packaging, scrapbooks, Gift Labels, planners, etc
2. High quality 100% cotton gold foil tape. Excellent decoration for your sewing and craft projects; It is also an ideal choice for crafts, arts and crafts. Gold foil tape is an interesting way to add style and make DIY crafts, notebooks or homemade packaging look more magical. Use this gold foil tape on different types of projects - such as scrapbook, gift packaging or card making. Do not use any metallic gold and paper tape as it will not peel off the back of the paper.
3. Personalize your project with gold foil tape customized by you through our easy-to-use online design laboratory! Choose from 8 wonderful colors, 5 different styles and more than 100 symbols, shapes and phrases to make your tape truly unique. Gold foil tape is a must-have for any craftsman and is perfect for adding some extra sparkle to gift packaging or cards. Gold foil not only glows, but also prevents wear and tear and is easy to store - it's strong enough to be reused again and again!
4. Use gold foil tape to add a trace of luster and charm to your project. This beautiful and strong adhesive tape is perfect for adding a little luster to your planner, scrapbook pages, gift packaging, etc! Use it to customize everything from photo albums to wedding invitations. This versatile product is available in a variety of colors and prints and can be used repeatedly for a variety of projects. These beautiful, unique and versatile paper tapes are printed on high-quality tape. The tape roll is 1 inch wide and varies in size, depending on the number of feet you want to use for the tape. They can be used to decorate your plan, scrapbook or just add some color to your life.
5. Use our gold foil tape to add unique and luxurious details to your DIY project, using exquisite gold foil design. Each roll has 10 yards of paper and tape, with a variety of colors to choose from, so that your new project can easily coordinate with the existing color scheme. Gold foil tape is one of the most common manufacturing tools. It can be cut, torn and re pasted to create a beautiful design on any surface. Use it as an accent to highlight a diary or draw attention to certain areas in a scrapbook layout or mixed media art project. Endless uses!
Customized packaging: heat shrinkable packaging (ordinary) / pet box / carton / business card / plastic tube / OPP bag / label sealing / according to your requirements